Meal Planning Made Easy – works for Trim Healthy Mama
This post contains links to affiliate websites, such as Amazon, and we receive an affiliate commission for any purchases made by you using these links. We appreciate your support!
Do you ever make a meal plan or menu for the week, then get to a particular meal and it just doesn't sound good? This happens to me ALL. THE. TIME. I have crossed out my meals in my planner more than I care to admit, because when I have a weekly or monthly plan, I can't stick to it. I have meal plan commitment issues. One of the ways I've solved this problem is with my new ebook (365: One Year of Healthy Meal Plans for Busy Families), which does all of the meal planning FOR you! My book uses the system below, but keep reading to see how you can DIY the process.
I know that meal planning is important – it helps you to save money, stay organized, eat up what's in your fridge, and eat healthy meals. And I've made lots of meal plans and stuck with them somewhat successfully, but lately I've been struggling. This week, I crossed out almost every meal I had written down in favor of something else. So I decided to return to one of my favorite, easier methods of meal planning, which I used to make one of my most popular meal plans, 31 Days of Trim Healthy Mama meals.
Here's what works for me: I make a giant list of favorite meals. Favorite breakfasts, lunches, and snacks (only about a week's worth, because I'll repeat the same breakfasts, lunches, and snacks throughout the month), and favorite dinners (I usually list about 24 favorite dinners because we will repeat a few of our favorites). OR I make a list of meals I can create based on what's on sale at the grocery store. I organize this list into S, E, and FP for the Trim Healthy Mama way of eating, and my free printable at the bottom of this post makes it easy for you to do the same.
Then I put my big old list on the fridge, shop for ingredients, and from this point, you can do one of two things:
1. Use your giant list to meal plan for the week, or month, if you are NOT a meal-plan-commitment-phobe and love planning for the week or month.
OR
2. Get one meal at a time from your list, just making sure that you thaw meat that's needed in time to prepare the meal you want.
I do both of these things – in busier seasons, when I don't have time to be as picky, I'll plan for the week or month and try to stick to it. When I have a little more time, or we don't need the structure, I'll just decide every morning what we will be eating for the rest of the day. That ensures that we are eating something we actually feel like eating, and gives me time to thaw the meat.
The beauty of meal planning like this is that it works perfectly with Trim Healthy Mama. If you need to add more E's in your menu, pick from your E list. If your body is responding well to S meals, or you need to mix in more FPs, you can do it with no problem! You aren't following someone else's meal plan that works for their body on THM – you can do what works for you! (If none of these letters or phrases make sense to you, you can check out some of my posts on THM or buy the book from the Trim Healthy Mama store).
I've also put together a simple method for making meals in minutes on those busy nights when you don't have time to stick to your plan. This has been insanely helpful for me and has pretty much eliminated fast food and takeout in my home! You can learn more about this method and how to be Perpetually Prepped by clicking here.
To give you an idea of this method of meal planning, I created some free printables:
A month's worth of THM breakfasts, lunches, and dinners (if you download this PDF to your computer, the second page has clickable links to recipes included): Download
A printable worksheet to make your own list of meals: Download
Here's some inspiration for you if you need meal ideas, aside from the downloadable menu I made above – even if you don't follow Trim Healthy Mama, these are great, healthy ideas for the whole family:
24 Healthy Chicken Dinner Ideas
24 Healthy Ground Beef Dinner Ideas
Linked up at OrgJunkie's Menu Plan Monday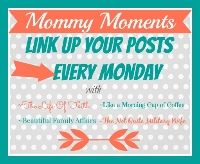 Copyright secured by Digiprove © 2015